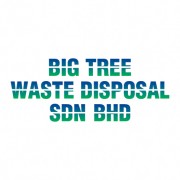 BIG TREE WASTE DISPOSAL SDN BHD is specialized in the business of waste disposal services and other waste management. Founded in April 1991, we are based at Kajang, Selangor. With a unique combination of waste collection, transportation and disposal services, Big Tree Waste Disposal Sdn. Bhd. provides a cost-effective one-stop waste management solution for domestic, municipalities, commercial and industrial businesses.
O
ur goal is to provide service that is outstanding in every regard, making every effort to serve you promptly and efficiently. Through our vast network of collection and disposal operations, we offer the unique ability to take care of your solid waste needs from initial generation to final disposal with just one phone call. Our company is environmental friendly and offers its services in a very professional manner.


O
n the other hand, we are also the sub- contractor for the panel of several local municipal councils i.e. Majlis Perbandaran Kajang, Majlis Perbandaran Klang, Majlis Perbandaran Ampang Jaya and Majlis Perbandaran who conducting industrial, construction and renovation waste.
B
ig Tree Waste Disposal Sdn. Bhd. provides a variety of choices like rear-end compactor, RORO, open dipper lorry and shovel to coordinate all your waste disposal transportation needs. Our custom waste transportation services are designed to help our customers streamline business processes, enhance productivity, reduce costs, enhance recycling activity and finally reduce the waste.